Positive Feedback & Happy Vibes!
Our guests can't wait to share their positive reviews and talk about their great Gold Coast holidays while staying at Boulevard North.
Please note all photographs and videos show a range of apartments and views on offer at Boulevard North. As all apartments are privately owned, décor and interiors vary. Apartments are on different floors and in different positions.
"Can't Beat the Location"
"I stayed at Boulevard North Holiday apartments for 3 nights.
Honestly,, the location is absolutely perfect, a short walk across the road and then you're on the beach. Beautiful walks along the beach, either north or south.
My room, was clean, private and had everything I needed. Kitchen supplies were plentiful, and an added bonus of Foxtel on the tv.
I had a small balcony, which was perfect for a glass of bubbly, watching the surf roll in.
The pool, and surrounding lawn and gardens are well maintained.
Front reception staff were friendly, approachable and interesting to chat with.
I would suggest you ring and book direct to support our local economy.
Easy walking distance to Oasis Shopping Centre and Kurrawa surf life saving club .I will definitely be staying there again, when next on the Gold Coast!"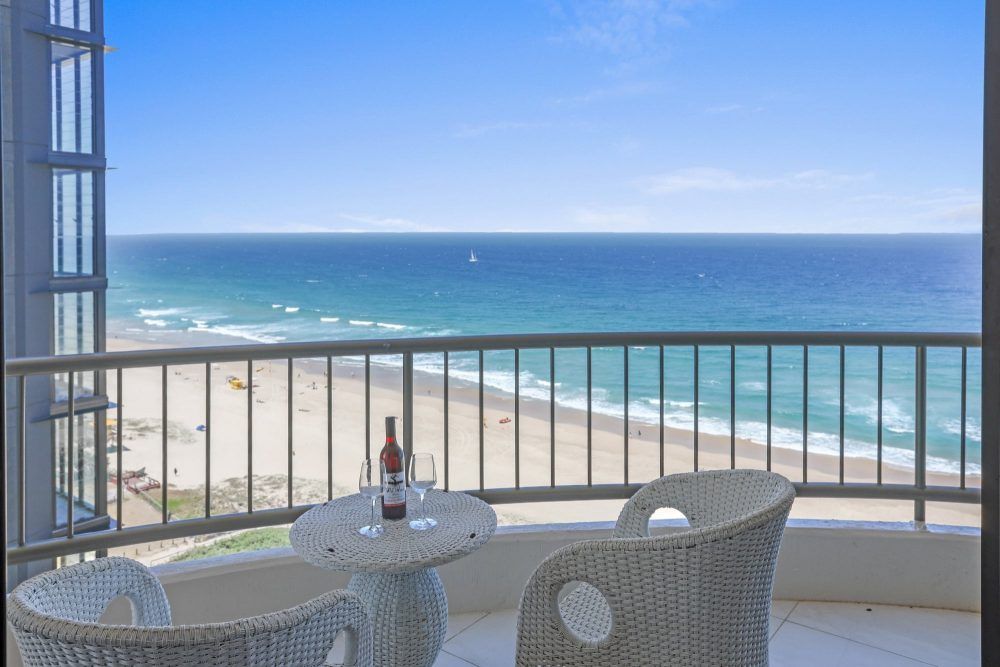 "We'll be Back"
"We spent 3 nights in a two bedroom, 8th floor unit, with a lovely wrap around balcony, to take in the stunning ocean views. Couldn't find a better place to chat, sip your cold beverage & enjoy the natural beauty of the ocean. The unit was perfect for us, though the second bedroom had no fan or aircon & was warmer than the rest of the rooms.
Location is fantastic…. only footsteps to the beach, stroll to Oasis, Pacific Fair & Currawa surf club.
For those who like a longer walk, path leads all the way to Surfers main beach & beyond.
Reception staff/managers were fabulous, funny and helpful – a winning combination!
Obviously, there is construction happening next door, but that had no detrimental effect on us – at all.
Thoroughly enjoyed this weekend and looking forward to coming back in April."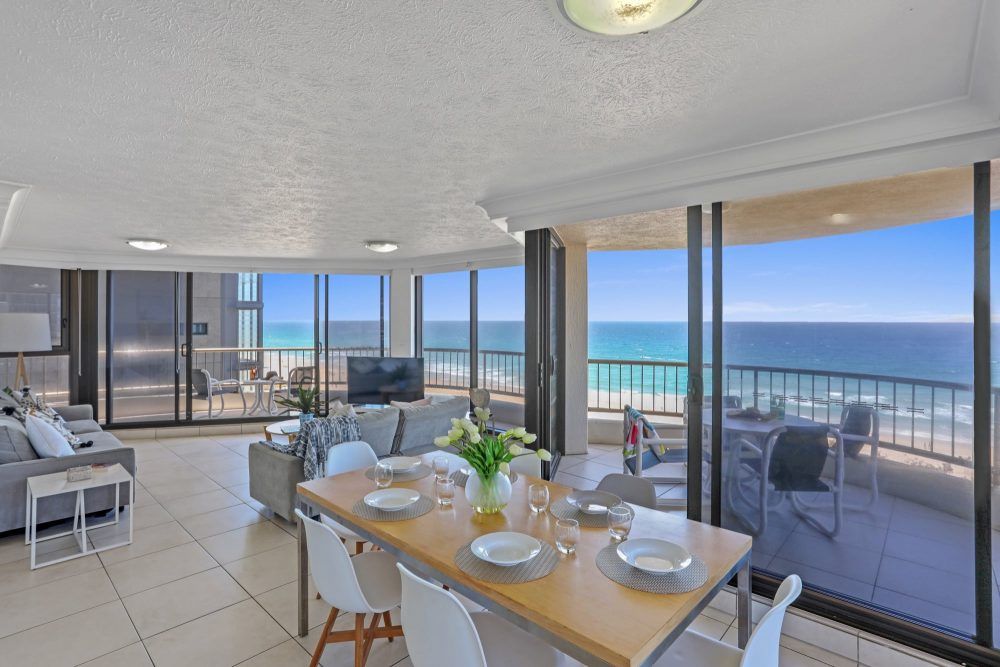 "The Perfect Getaway"
"Stayed here for a girls weekend in a 2 bedroom 2 bathroom apartment. We truely surprised with the rooms as they were modern, spacious and fully equipped with everything you could possibly need. We were lucky enough to be on the 16th floor with a beautiful view! Comfortable beds and very spacious apartment overall.
Close walk to the Broadbeach main strip and the star casino. Owners were very lovely and helpful, made check in super easy, happy to organise towels to hire just as they were cashing up/closing for the day and made it no drama when we needed to store our luggage. Construction going on next door, however this did not effect us, didn't hear any noise. Will definitely be back, great hospitality and value for money!"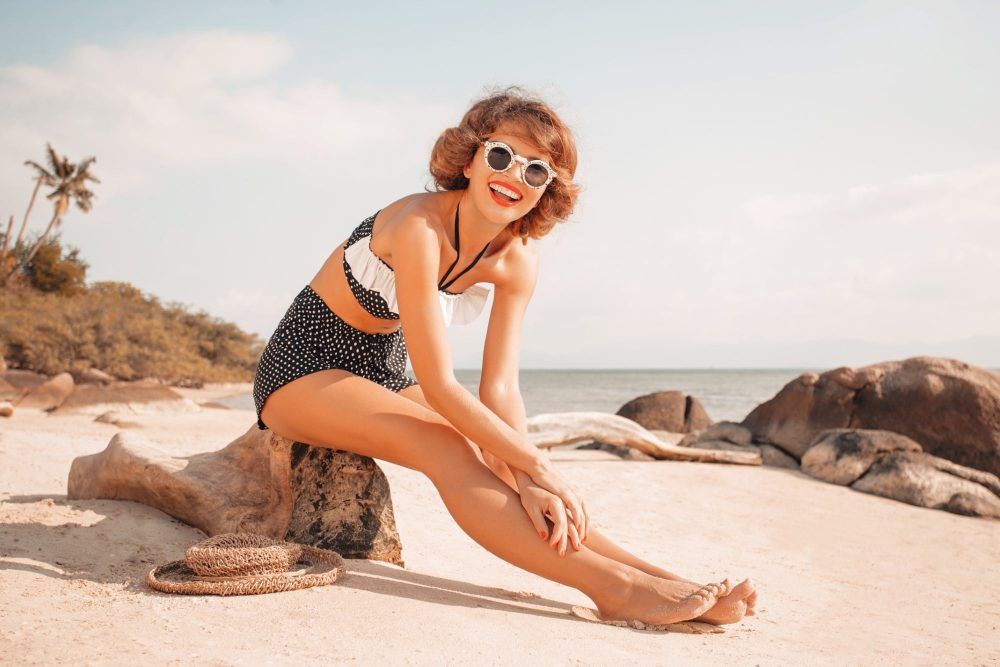 "Excellent Place to Stay"
"I had a week long conference to attend and really didn't know where to stay. After some looking I found these apartments. From the start everyone was so helpful, from the booking process to arriving after hours. It made my stay so relaxed and stress free. The apartments are in a great spot and the views are amazing. I could even see some whales swimming past as I stood on the balcony. It is only a 5 minute stroll to the shops and some great places to eat. If you are coming from the airport, the SKY bus can deliver you to the door and also pick you up to get back to the airport. So convenient. I tend to be a very light sleeper and sensitive to noise and light. The apartment was quiet and also had blackout curtains on the windows, so I had a great nights sleep. I would certainly stay here again"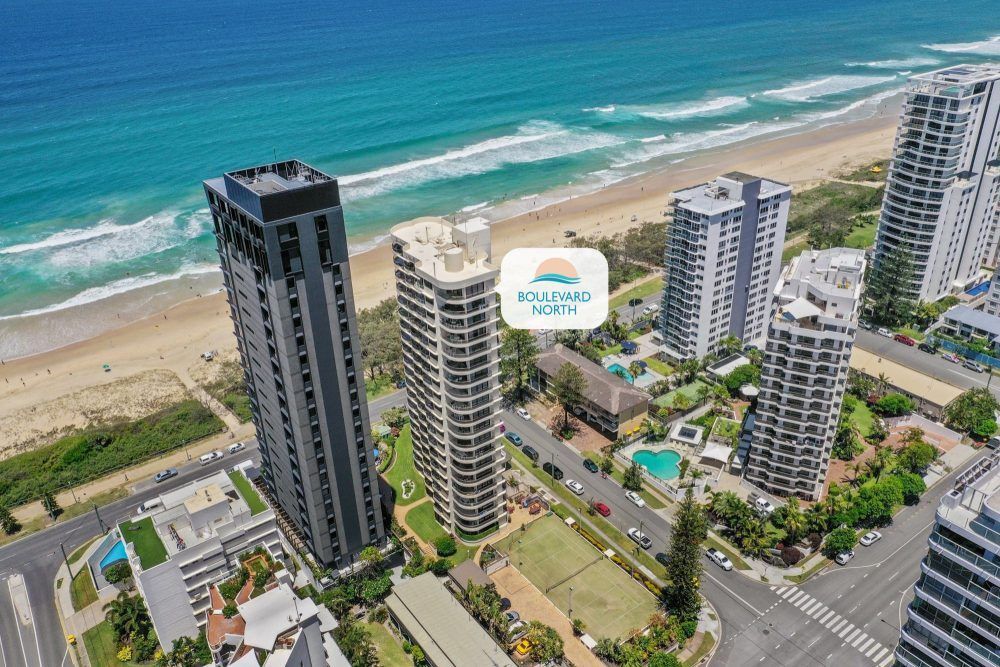 "Amazing!"
"Great and friendly staff! The location was perfect, we stayed in a 2 bedroom apartment practically right on the beach for 7 nights… the view and sound of the ocean was breathtaking, each morning the the sun shone in, it was glorious! We had access to the on site swimming pool, sauna, spa and BBQ facilities and tennis court if we wanted and the nearest mall was only a 5 minute walk.
The apartment itself was modern with great amenities including comfortable beds, kitchen, 2 bathrooms, tv with all channels, air con, free internet, basement car park, elevators, a private balcony and outdoor tables/chairs as well as a washing machine and dryer. Another handy service was being able to hire beach towels for a small fee for the duration of our stay. Great work North Boulevard, we thoroughly enjoyed our stay"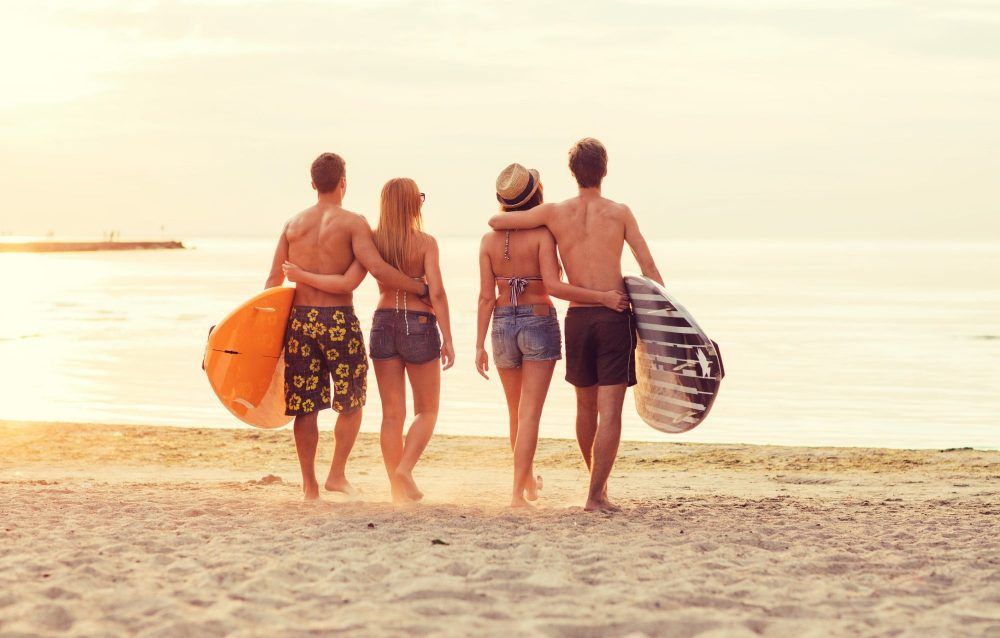 "Broadbeach Family Getaway"
"We had a fantastic time and the apartment suited our family getaway. The ocean views from the huge balcony were beautiful from our 5th floor accomodation. Two bedrooms & bathrooms were perfect for 2 couples & a baby. Facilities were very comfortable with the leather lounge suite for relaxing & excellent kitchen utensils & appliances, the beds reasonable – clean linen & bath towels provided. The unit did not have air conditioning but opening the sliding doors in the lounge area created good ventilation in this area. It was a bit stuffy in the bedrooms with no fans provided. A suggestion would be to provide at least some pedestal fans to create air movement if no ceilings fans are fitted for the warm Gold Coast climate in the 2 bedrooms.
The location is excellent – straight across the road & you're on the beach! A 5 minute walk to restaurants & shops and one block away from the Broadbeach Bowling Club which is very convenient if you're a bowler. The swimming pool area is small but very clean and well maintained. Great for a dip if you don't want to go to the beach.
There is one parking space allocated under the building for each apartment so if you have 2 cars it can be a problem finding the second park in the street.
Overall we had an awesome time here & would not hesitate to return for another holiday!"
"2 Days Away for New Year"
"Great views we stayed New Year's Eve and we got a fantastic surprise, our apartment had unbroken views up the coast so we saw unbroken views of the fireworks! The one bedroom apartment was very clean and quite modern we were about 5-10 minute walk to Oasis shopping centre and right across the road from a patrolled beach. The pool is heated, spa clean, BBQ area large and clean and a tennis court. Under ground parking was easy to access – we will come again!"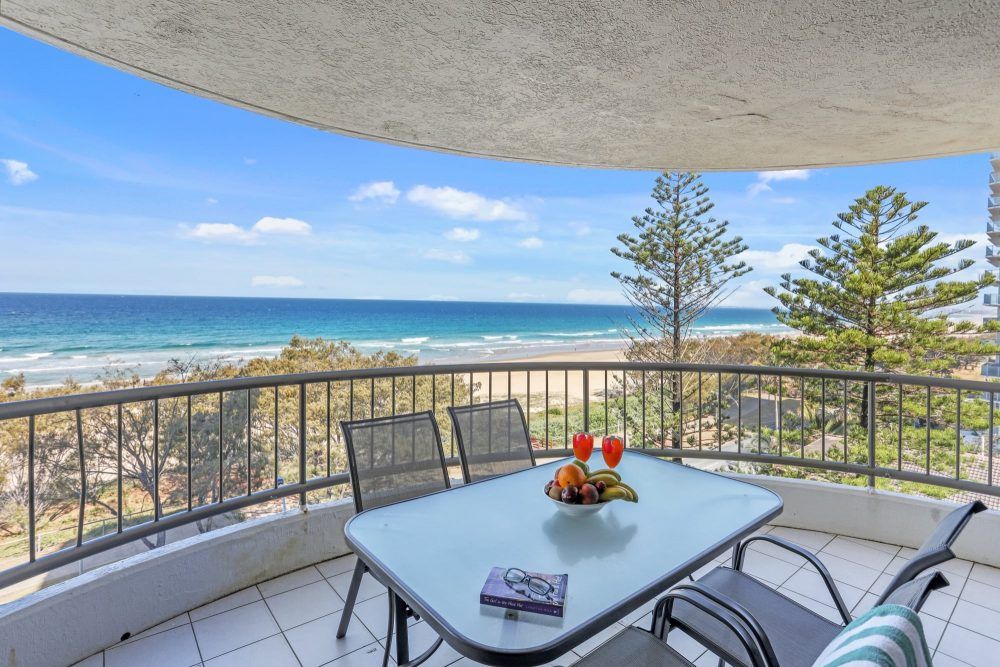 "Simply Amazing Hotel!"
"The room was fantastic with an absolutely breathtaking ocean view. The staff at the counter were so warm and friendly plus really helpful when we needed assistance.
Staying in Gold Coast for a week was truly wonderful and staying at the North Boulevard hotel at Broadbeach just made our stay in Gold Coast so much more comfortable. I would highly recommend this hotel to anyone intending to stay in Gold Coast."